My Live Journal will go to Friends Only... As soon as I can make a really cool Friends only Banner..

SOOOO, Does anybody want to make me one??! I have a picture that I want to be used.. Im turning my LJ into A Bobby Flay (yes the Iron Chef) theme.. I want to see what yall can do!! The best one will also get my praise on my LJ!!!!!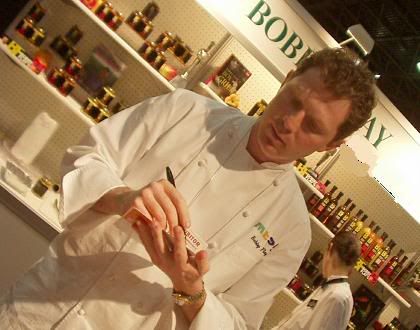 And somewhere somehow say:

Friends Only

Taste the Flay-vor!

or

Iron Chef with Iron Friends




Something to do with that picture.. May the best picture win!!!!!

WOOT WOOT!!